INTRODUCING NOVI SAD-CAPITAL CITY OF VOJVODINA

As I said I live in one of the most beautiful towns in country.
Novi Sad is a capital city of cultural, university, health care,
administrative center of Autonomous Province of Vojvodina which
is on the north of country. Novi Sad is a situated in the southern part
of Panonian Plain, on the left bank of Danubie river. The opposite
bank is dominated by the Fruska Gora hills on whose granite foothills
rises the imposing medieval Petrovaradin Fortress. About 350.000
inhabitants live and work in this town.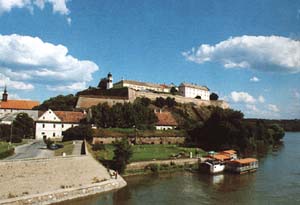 In the 19th century, Novi Sad became not only an important
commercial center but also the cultural, ethnical and political c
enter of Serbians and South Slavs. That Novi Sad of yesteryear
was also a center of fine arts, whitch in the 18th and 19th century,
in a fairly short period of time, covered the long road that led from
the art fresco painting, relyng heavily on the Byzantyne tradition,
to creating in a manner which formed part of European trends of
the time.
In the 14th century, the fortress was reconstructed according
to the model of French fortifications of the time. In the 15th century,
Bac was an important military and ecclesiastical seat. In the Turkish
campaign against Buda and Viena, the fortress fell into the hands of
the Osman conquerors. The fortress has five towers in a all while its
ramparts have become part of the village that grew up outside its walls.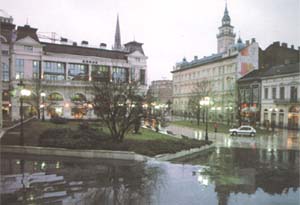 Tourisam, nowdays is very much stopped
because of political problems, but Novi Sad is still visited.
Fruska gora hills are the largest and most attractive of
Novi Sad tourist sights. These low hills are a
national park full of forests and meadows.

[Home]